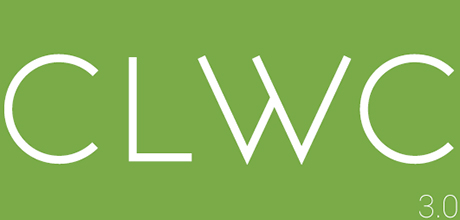 The newly redesigned CLWC 3.0 is finally here!
CLWC always lacked a good design and with this release we hope to address that with this.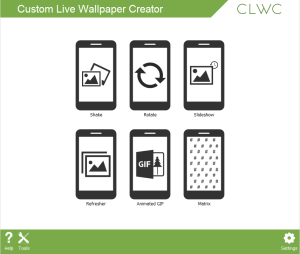 But that's not all, we have made a number of other changes:
Some users reported problems with the APK installer, so we've made some tweaks to it to make it even better
Some of the Live Wallpapers have been improved and are now more stable and much lighter on battery usage
A little message is now displayed when you hover your mouse over one the Live Wallpapers explaining what it is
Completely redesigned and reworked the Settings area
As requested by many users, you can now set a custom package name in the Settings area
Another popular request was to be able to use your own signing key, which you can now set in the Settings area
When selecting images, a preview is now displayed as you select them
Fixed the "Fit to screen" scaling option
You can now set a version number for the Live Wallpaper
You can now set the "Background" option to "none" (Will simply display a black background)
Fixed an issue with the Live Wallpaper failing to build if you had special characters in the description
Removed the user guide (we plan on expanding the online support section)
Java is now bundled in, so you don't need to install that any more
Many more under-the-hood tweaks and optimisations
Also, thank you to everyone who helped test the previews we released and to all those who have reported issues/ideas to us. We very much hope you continue to provide us with feedback in order to help us further improve CLWC.
The new version can be found on our Download page.