Thank you for downloading and installing CLWC. To help you start creating your very own Live Wallpapers, we have put together a quick overview of CLWC to help you get started quickly. Simply hover your mouse over the highlighted areas and a little popup will appear giving you a brief introduction to this feature.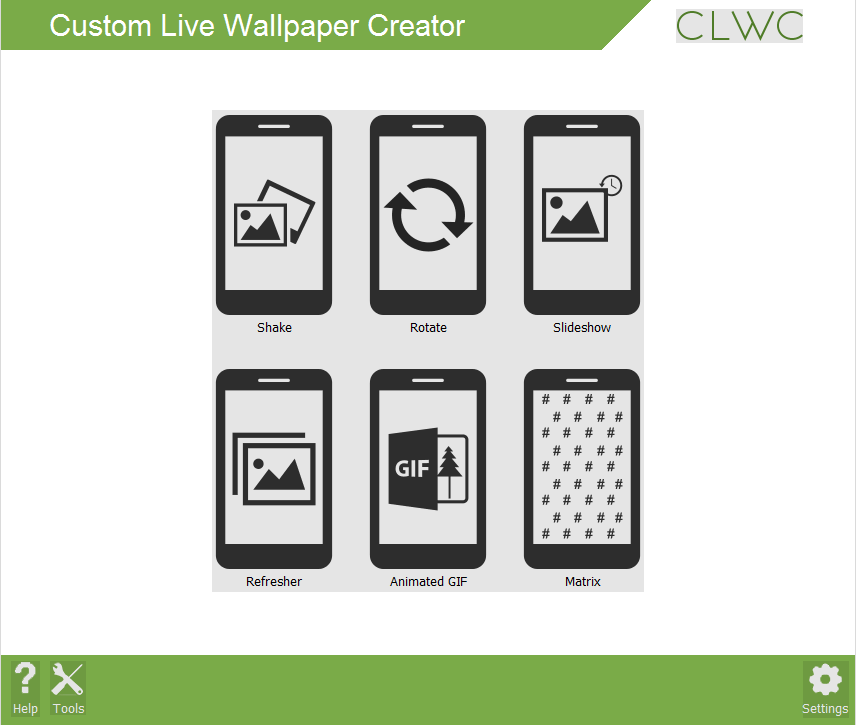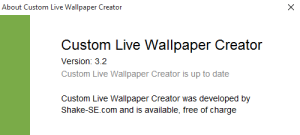 Clicking this will show the 'About' dialog which not only contains some info about CLWC but will also check if you are using the latest and greatest version.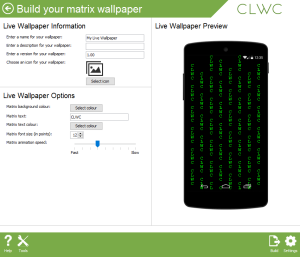 Simply select any one of these Live Wallpapers to get started.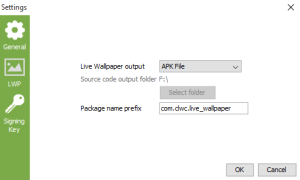 Here you can configure CLWC to your liking. You can set it to check for updates automatically, set your own APK signing key, choose whether you would like to export the Live Wallpaper source code and many more other options.
Currently, this only provides you with access to the APK installation tool, but we do plan to add more in the future.
This provides access to both the online support page and the 'About' dialog which checks to see if you are using the latest version.