The APK installation tool is very flexible and will let you install most, if not all APK files ranging from Live Wallpapers to Apps.
This step-by-step guide will walk you through the process of installing an APK file onto your Android mobile device.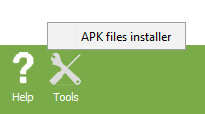 First click on the "Tools" icon to show the menu and then click "APK files installer" to start the tool.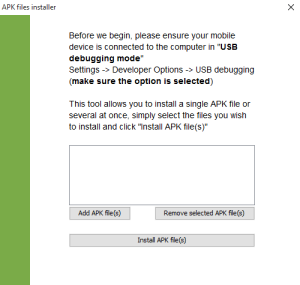 The tool will now load and you should see this. Now click "Add APK file(s)" and choose the APK file you wish to install. You can keep repeating this until you've added all the APKs you want to install.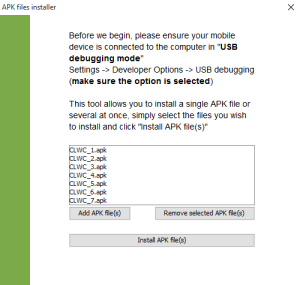 Once you have added all of your APK files, you will see them in a list. If you have accidentally added an APK file which you don't want to install, then simply select it and click "
Remove selected APK file(s)
".
Before you click "Install APK file(s)", make sure you have set your device to "USB debugging mode" before connecting it to your computer (see the instructions listed in the tool for guidance).
Once you have done that, then you can go ahead and click "Install APK file(s)".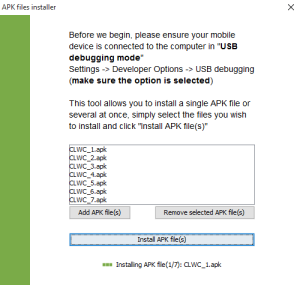 The tool will now install all APK files onto your phone. You will be kept up-to-date with the progress as each file is installed onto your device.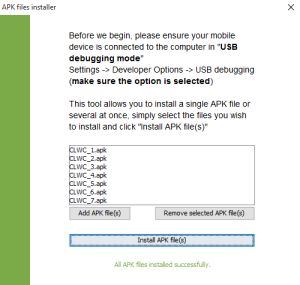 Once the installation completes, a message will be shown and you can now view the application, Live Wallpaper, etc on your device.