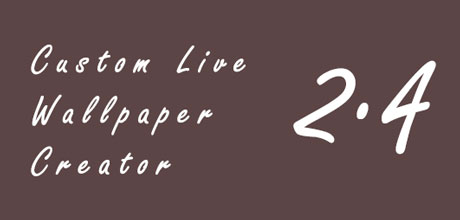 CLWC 2.4 contains a single critical fix with Live Wallpapers not being built on computers with certain Java installations.
We've received a few reports over the past week or so that some users are not able to generate Live Wallpapers successfully. CLWC would report that the Live Wallpaper was built successfully but the APK file could not be found anywhere, so after a little digging we found some versions of Java (64 bit or Java 8) would cause the Live Wallpaper builder to fail hence why the Live Wallpaper was not being built.
We have found and tested a solution for this, and would recommend anyone who is experiencing similar problems to give version 2.4 a try, and if the problem persists then please do contact us.
We would also like to say thank you all those who brought this problem to our attention and helped test it for us.
The new version can be found on our Download page.