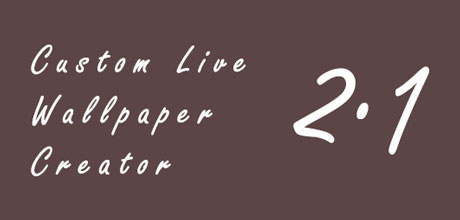 You said, we listened. This update now allows you to export the source code of the Live Wallpaper.
In addition to letting you export the source code, the following changes have been made:
The application is now able to check for updates automatically on start-up to ensure you are always using the latest and greatest version
A settings dialog has been added to allow you to configure the directory for storing the Live Wallpaper source code and to toggle the ability to check for updates on start-up
The check for updates dialog has undergone a significant change and is much more streamlined than before
The phone preview now displays a simple black background instead of the previous image placeholder
The image placeholder has been redesigned
Fixed an issue with the Live Wallpaper name being rejected if it was not a single word
Internal data structure has been reorganised
All references to http://android.shake-se.com have been changed to the new site, https://www.customlivewallpapercreator.com
Here are some screenshots of the new version.