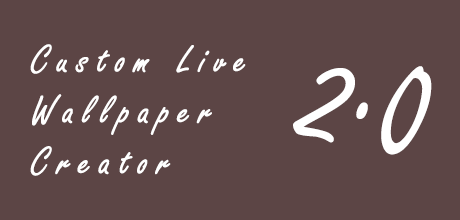 The biggest update to the Custom Live Wallpaper Creator is finally here!
This update is more than just a few features added, the entire application has been rebuilt from the ground up with a new user interface and support for more Live Wallpapers. The following changes have been made since the previous version:
A whole new user interface which is much richer than before, for example you can see a preview of what you are creating
The user interface is touch friendly, so if you are one of the lucky few who have a touch screen, you can navigate through the application much more easily than before
You can now build a range of Live Wallpaper's such as a shake, rotate, slideshow, refresher and animated GIF
Every wallpaper has many customisable options, so you can be as creative as you want
You can now install Live Wallpapers or any other APK file for that matter, directly to your Android device
A proper user guide which helps you install, use and troubleshoot the application
A redesigned installer which now checks your computer to make sure everything you need is already installed, if not it will help you install them
Here are some screenshots of the new version.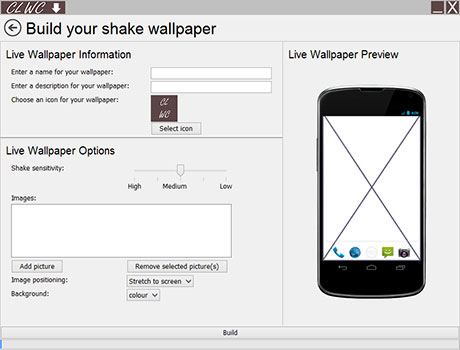 Visit our Download page to get CLWC.