Its been a while since we showed you what the new version would look like, and now its time to let you play with it, as we have just released the first preview of CLWC 3.0.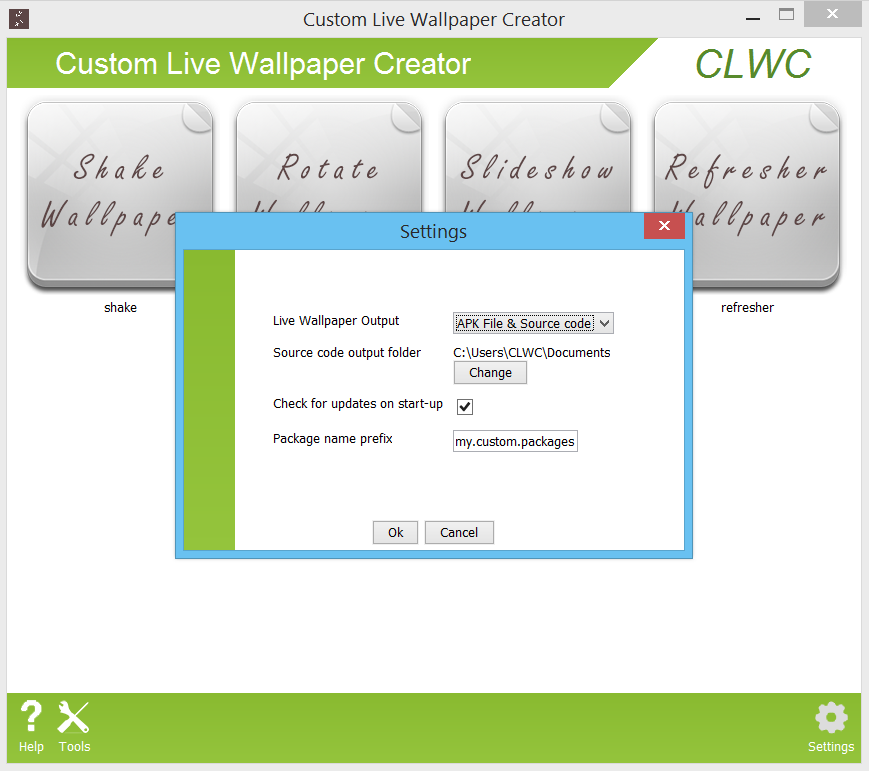 From the long list of features and improvements we intend to make on CLWC 3.0, the following are in this preview:
A whole new design (still needs a bit of polishing here and there but its lookin' good :))
Some users reported problems with the APK installer, so we've made some tweaks to it, to make it even better
Some of the Live Wallpapers have been improved and are now more stable and lighter on battery usage
Requested by many users, so here you go, you can now set a custom package name in the 'Settings' area
For example, if you set it to 'my.custom.company', when you create a Live Wallpaper, the name you give to the wallpaper will be appended onto the package name like so: 'my.custom.company.my_live_wallpaper'
Progress is slow but we are definitely getting there, and plan to release more previews from time to time so you can have a chance to play with the latest features and improvements we make.
Anyway, we hope you enjoy trying out the first preview and would love to get your feedback on it.